Quick Media Converter 3.6.0 Information Page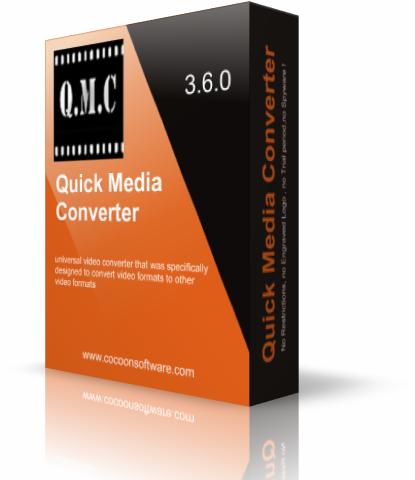 Quick Media Converter 3.6.0 is 100 % free !
No Restrictions, no Engraved Logo , no Trial period,no Spyware !
Quick Media Converter 3.6.0 can easily convert most of your Video & Audio medias and much much more!

Download Quick Media Converter Vers 3.6.0 Final (stable release) (11-13-2008)

Video Demo QMC 3.6.0 Final and Stable Release
(Not yet available)
Dear Visitors,
Welcome to the Quick Media Converter 3.6.0 information page,
A bit of history.
Quick Media Converter (QMC) is a universal video converter that was specifically designed to convert video formats to other video formats, to do this we are using open source code from a software engine called FFMPEG using its own codec library and Player.
FFMPEG was initially developed by Mister Fabrice Bellard, a French man, without the work of this gentleman, this software would probably never exist. Thank you so much Mister Fabrice Bellardand all other contributors!
Our experience on the Web has showed us that many users were lost when they had to deal with video and audio conversion, many of the applications available to them, were most of the time, too complicated, too slow, too limited and too costly. We therefore decided to take that into account and we started developing with only one idea in mind, the application had to be free, versatile, fast and most of all very user friendly.
Most users are not computer or video engineers, they also pretty much need the same standard settings for converting and have no time to waste in experimentation when they need to convert a media.
We therefore made the assumption that standard formats with good video and audio output quality was greatly needed and would be more than welcome by a large number of users.
As our development went on we added new interesting and useful features to end up with what we offer you today.
We are hoping that you will enjoy our software and help us sharing it with your friends as thousands and thousands of other people have already done since we first introduced QMC to the public, back on 18 th December 2007 during its beta testing phase.
What can you do with Quick Media Converter?


-Extracting and converting Audio files from video or audio media.from one format to another
-Extracting and converting Video without sound.from one format to another.
-Preview and/or listen to video and audio files with FFPLAY Multi format player.
Easy Mode Possible Conversion formats:

- A myriad of formats is recognized by FFmpeg in Quick Media Converter.
Those not recognized yet, are worked on by many people around the open source community and may most of the time, become available sooner or later.

-Many files to convert? No worry, batch files processing is also supported by QMC.
-You are lazy by nature and do not wish to start selecting files? That's okay just drag and drop the files in the active worksheet.
-You have more specific needs and want to experiment with video and audio conversion, you can do so by using our Expert mode section now including also ffmpeg command line codes, saving your favorite profiles, two passes conversion , audio Sync and much more.

-You want to capture a movie or picture directly from your webcam or DV Cam, just click on the webcam button and start capturing in raw flux or avi divx , after this is done the software will offer you to convert your file to other formats.

-You want to make a tutorial or capture your desktop activity including video games? just click on Camstudio (open source) start recording and add comments on your avi divx movie output.

-Access our support forum directly from our application on the right of the window or in the windows menu to get help. We usually answer your questions within one day or two however in order to avoid spam to ask question you need to register.

We only answer if you carefully follow the posting rules .

We rarely support expert mode as by essence if you use it you are considered as an expert user and suposedly know what you are doing.

-Access our website directly from our application to get the latest news .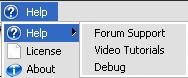 -Direct access to online video tutorials from your application .
This Software is 100% free and will remain so for as long as we can support its costs.
We have therefore included a donation button,

do not hesitate to support us if you think our work is saving you time and if you believe we deserve a reward for this.
At some point in the future we are also considering to get some sponsors and sell some extra stuff, in order to face our ever growing costs of operation(servers, bandwidth,software development).

We have no intention to limit the freeware possibilities, but rather we will continue to add to it more interesting functionalities in the near future, as we are currently doing.
QMC Quick Media Converter 3.6.0 is a final and stable release works with most Windows OS including XP & Vista SP3.
Minimum requirements:
Windows OS
Pentium 2 and AMD 250 M Ram,
QMC 3.6.0 is 25,484 Mbtes
Enjoy Quick Media Converter and do not hesitate to report errors and bugs to us.
Have fun.
Team Cocoon
Video Conversion Formats supported
VCD DVD AVI DIVX FLASH FLV Quick Time Windows Media WMV Xvid TS MPEG Zune MKV OGG MP4 H264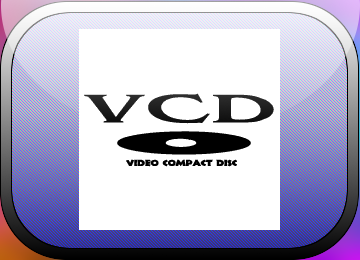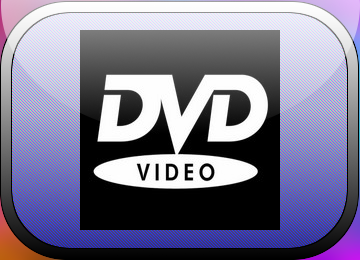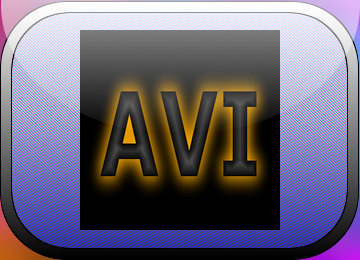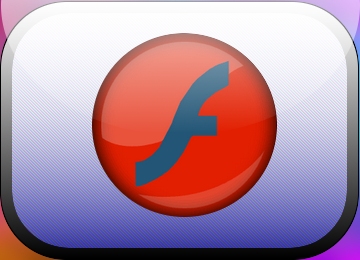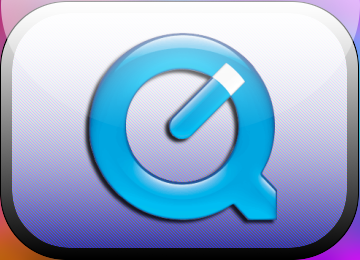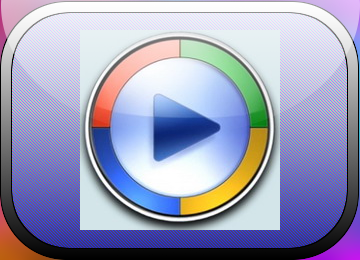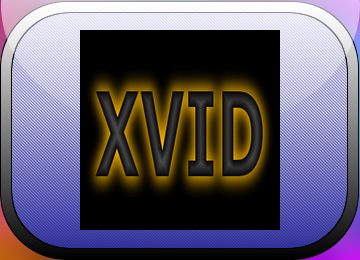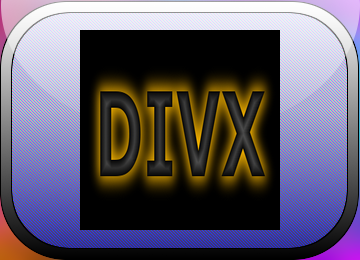 Audio Conversion Formats supported
WAV MP3 WMA AMR M4A OGG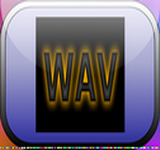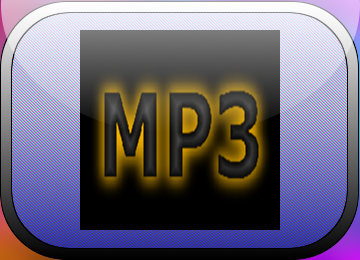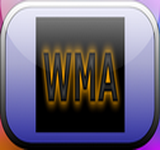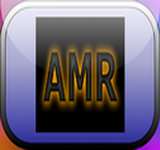 Ipod & Iphone Conversion formats supported
MP4 MOV H264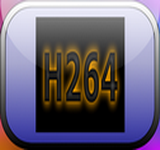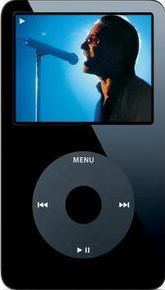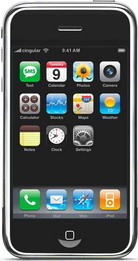 Video Game Consoles Conversion Formats supported
Sony :PS3 PSP ( Now includes direct upload to your Psp including thumbs)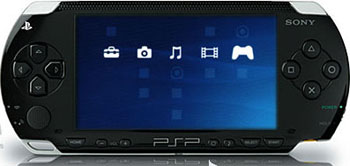 Microsoft : XBOX, XBOX 360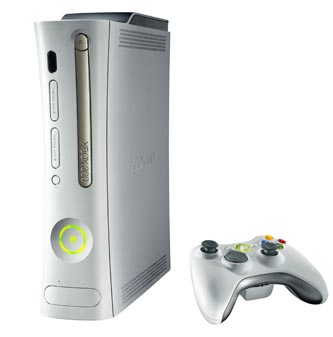 Nintendo : WII & Nintendo DS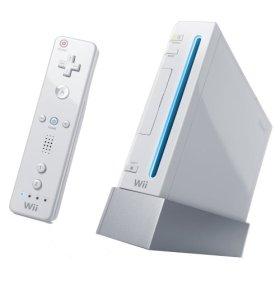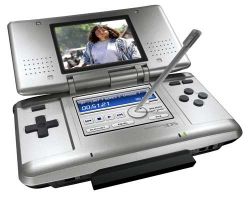 Mobile Phones and GSM Video Formats Supported
3G2 3GP MP4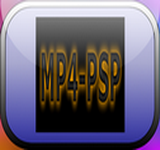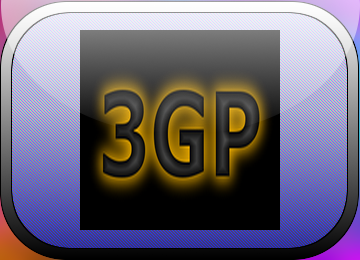 ---
Note:
By registering in Cocoonvideos.com you will also receive complete access to all the website and will
be granted 2 Gigabytes free space for uploading and sharing publically or in private your personal Videos and pictures .
---
We will keep an eye on the forum and will try when possible to answer all your questions for the standard mode, we will also welcome your suggestions and requests in order to make this media conversion freeware a better product for you.
Things you need to know:
The reason why this software is and will be free, is because we also use open source code
from software such as FFmpeg and FFplayer, we have deliberately tried to make it as easy
and as user friendly as it may get.

This is why the Quick Media Converter will be suitable for all users experienced or not, as
you will notice once downloaded and installed on your computer.
Find here under a few views of the Quick Media Converter :
1 : Easy Mode (for all users)
Contains most usual video and audio conversion formats and works on the basis
of default parameters, making it very easy and intuitive to use. You may also use
the windows drag and drop feature to place your files in the active work sheet.
Batch conversion is available for all the selected files in the active worksheet.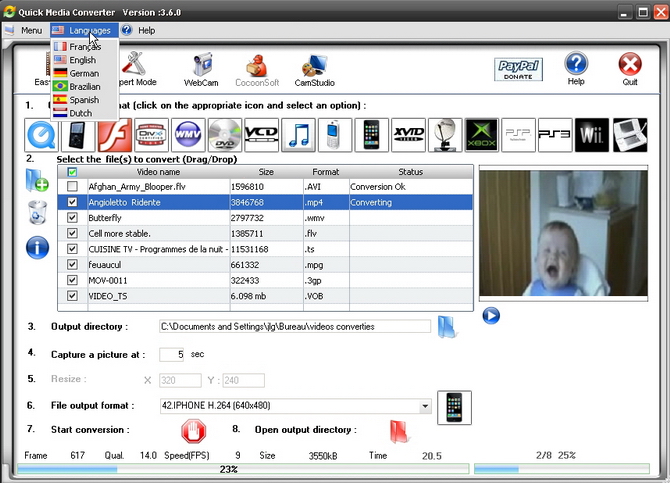 2 : Expert Mode: Experimented Users
Contains more features and allows you to use more technical and unusual
specifications...
Possible Modifications include : Codec, Size, frame rate,
formats 4/3 16/9 aspect ,bitrates, audio codec, mono, stereo, Frequency Rate,
Cropping etc ...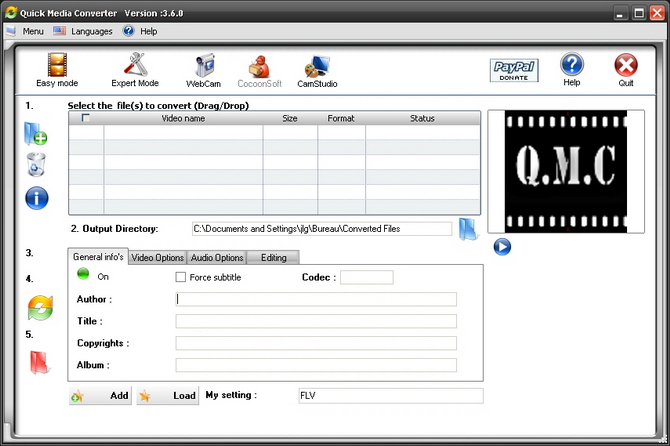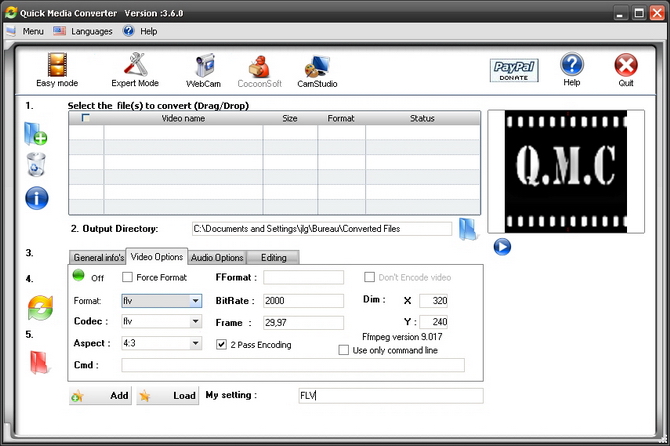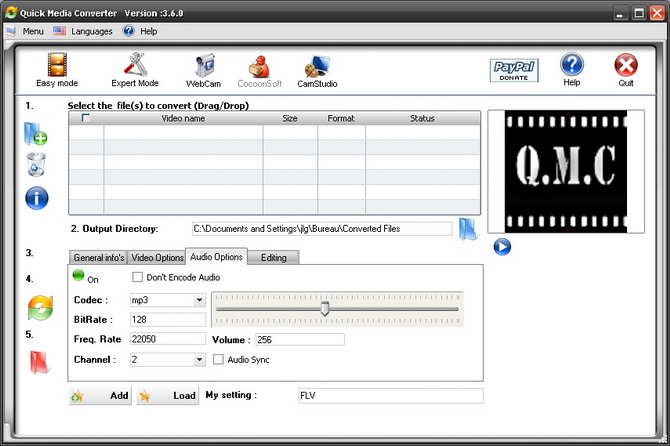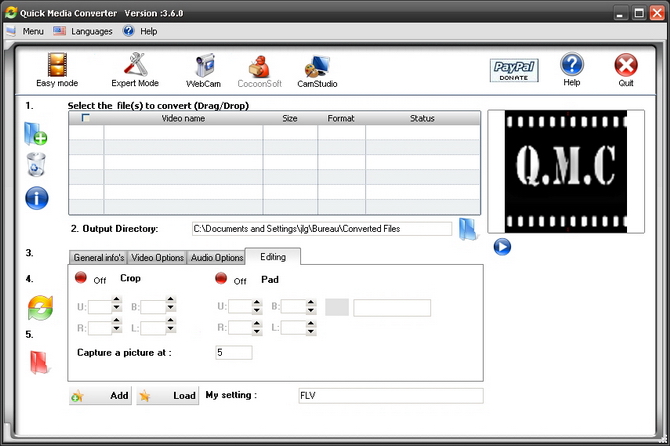 3:Capture Webcam /DV cam flux in avi and then convert to any
output format.
Thumbnail creation ,webcam & Dvcam preview
Captured video previewing.
4 :Forum
5 :Direct acces to Cocoonsoftware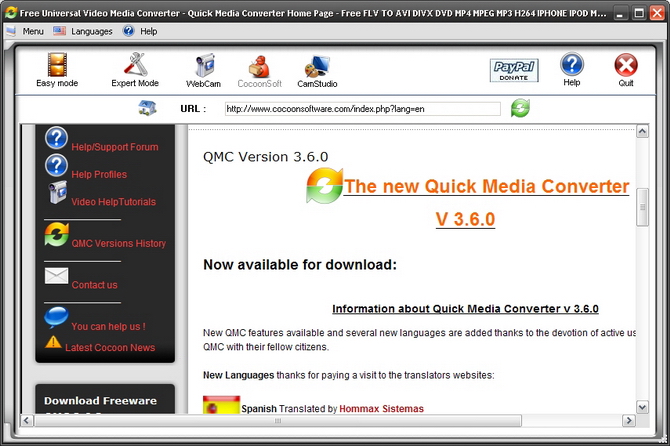 More to come ...
We wish you a pleasant use of this freeware and we are looking forward to receive
your comment or requests on our Forum.
The QMC Quick Media Converter Team .