| | | | |
| --- | --- | --- | --- |
| General Information on Quick Media Converter 3.5.7 | | | |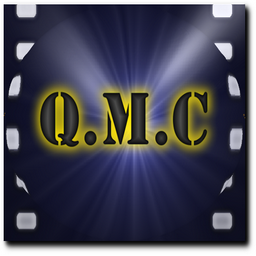 Quick Media Converter Version 3.5.7 Final And Stable Release since 06-18-2008


as we will not support them anymore.

What is new ?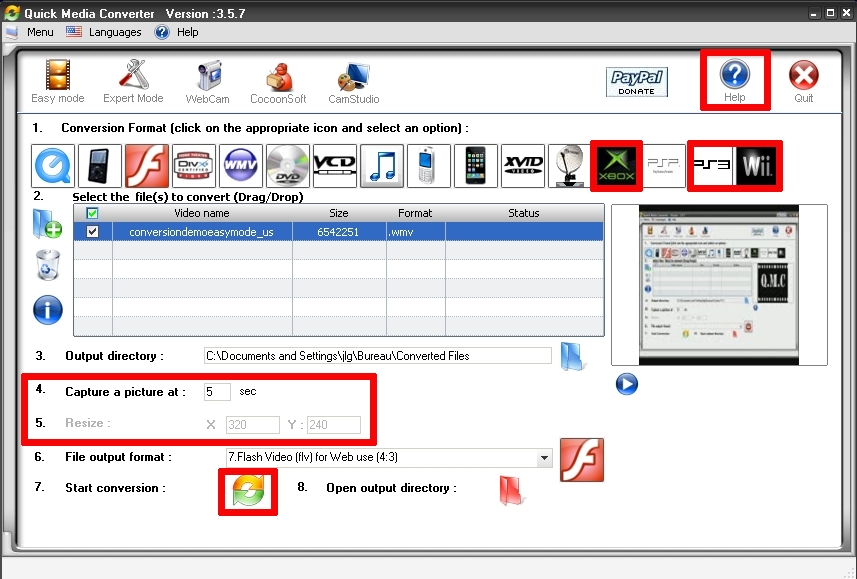 Easy Mode

- Reviewed and improved logos for better clarity ,
- When unselected files will now display a blank status.

New Start Conversion Logo


Also Added




You may now custom resize in easy mode for the following output formats :
Apple Quick Time






Apple Ipod



Avi Divx



WMV



Xvid


What has changed in the upper menu section?



We remind that we do not support expert mode
If you receive only error messages in simple mode and you still wish to have our freeware working ,
the best way is to participate with us in the forum ,we are still looking for some conflicts , and the more information
we get the faster we will solve the problems.
Under some circumstances (Concerns mostly windows xp SP2 and WMC ) our application does not work at all .
It also seems that Windows media center does not support well our application install procedure, we are still looking for a solution.
Have fun using Quick Media Converter .