Cocoon Software and Privacy Policy.
As a Belgian company , we strictly abide and comply with the Belgian law in this matter and comply to
http://www.internet-observatory.be/internet_observatory/pdf/legislation/cmt/law_be_1992-12-08_cmt_fr.pdf

As well as the european law:
http://www.privacycommission.be/fr/static/pdf/wetgeving/directive_95_46_ce.pdf

Cocoon software distributes freeware and pay ware Software . Our policy is to preserve private life and we do not collect private information from our users , nor in the form of email subscription nor through our software . Some software information is sent back to us in Quick Media Converter in the following form and only for our technical use and will under no circumstances be sold or distributed in any way. What we receive with QMC ( Quick Media Converter ) Every software installed is registered in our database with a specific registration license number unique to every single application installed .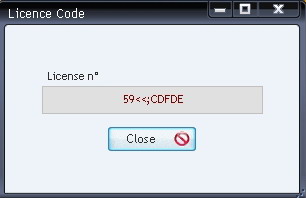 This information is used to allow us to keep track of installations throughout the world. This license key also allows us to prevent hacking .Other data collected without personal information are for our home statistics and for technical appreciation :They include this information and do not come to us with any other information (not even license number):
Number of conversions
Type of conversion
Success or failure of conversions
Software version check in order to inform the user about update availability.